Exclusive glass design business gift or
anniversary sculpture
If you are looking for a unique and exclusive glass design business gift or anniversary sculpture, you came to the right place. We will guide and advise you during the whole production process. The designers, with whom we closely work on a regular basis, turn your ideas into a design that will exactly meet your requests. Of course you can also submit your own design. For more information on your own production? Click here
You are free to choose the theme, the shape and color. A combination with other materials, like metal or stone, is also possible. Naturally we will give you expert guidance and advice when you decide on this.
Ozzaro has a passion for glass blowing. The glass studio is specialised in creating breathtaking glass art, such as glass vases, glass dishes, glass bowls and glass sculptures. The glass is hand shaped and mouth blown. Apart from other materials Ozzaro only uses the very best qualified Bohemian Crystal.
The exclusive glass objects that Ozzaro makes by means of the traditional techniques are a welcome addition to your collection or exhibition. They will embellish the furnishing of your home or office. Light, colour and transparency play an important role in the design of Ozzaro.
Design studio Ozzaro sets a high value on tradition and quality and matches this to a unique and contemporary design. You are assured to have an authentic piece of art. Naturally, the commissioned work can be purchased directly from the glass studio. The self styled Ozzaro art objects can be viewed at art galleries and art exhibitions, where they can also be bought.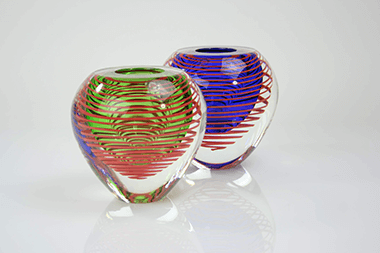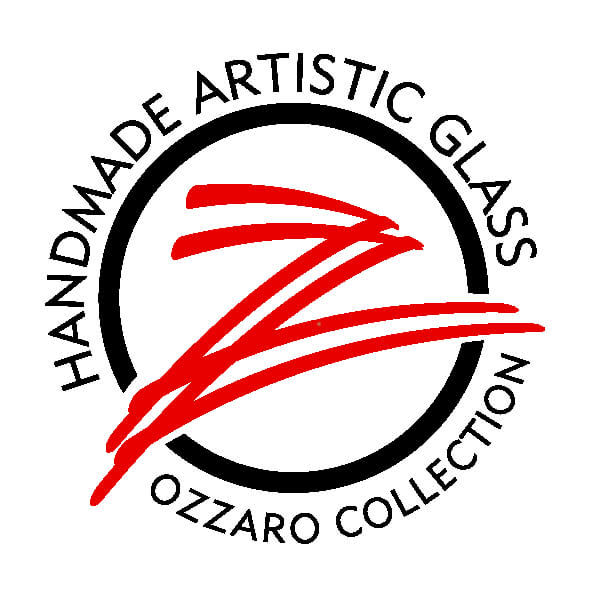 Whether it is just a single object or a series of business gifts, it is no problem. Series of vases, bowls and other glass objects for third parties are also a possibility. You can engrave names or logos, or work it into the glass object in another way.
When the final design is approved by you, a reputable glass studio, with which we have worked together for years, will start manufacturing the object.